Welcome to The Pan-Canadian Consortium on Admissions & Transfer
The Consortium facilitates the implementation of policies and practices that support student mobility both within and among Provinces and Territories and granting of transfer credit in order to improve access to post-secondary education in Canada.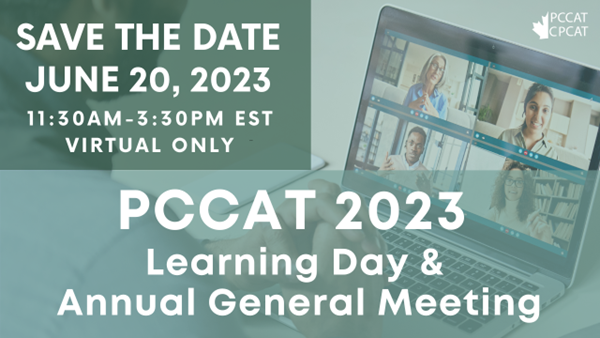 SAVE THE DATE!
We're excited to announce PCCAT's VIRTUAL #PCCAT2023 Learning Day and Annual General Meeting! 
JOIN US ONLINE!
DATE: June 20, 2023
TIME: 11:30 a.m. – 3:30 p.m. EST
PCCAT Membership purchase/renewal and Registration for the Virtual Learning Day and AGM is now available via the Conference page. Please purchase/renew your PCCAT membership for this year and then register for the conference. More details about the Program (sessions) to come soon!
PCCAT Overview
PCCAT brings together institutions, transfer organizations and individuals interested in student mobility and credit transfer in Canada to pursue activities in research, knowledge sharing and communications.
PCCAT works collaboratively to:
Engage in research to inform planning, monitor trends, and advance effective student mobility and transfer practices across Canada.
Enable members to develop and share tools and effective practices that support institutional /jurisdictional capacity to enhance student mobility.
Ensure stakeholders have access to transfer and student mobility-related information.